cmc Maschinenbau
Machine technology by conviction

About us

CMC Maschinenbau offers numerous die-cutting machines and slitting systems for film processing, print finishing and more generally for processing web-shaped materials.
Rotary die-cutting solutions, innovative slitting machines, inspection rewinders, digital label converters and turret winders for the print finishing and other web converting industries are among the products offered.

These punching and cutting machines are purchased from large, well-known Asian series manufacturers. With many of them there is already a very long cooperation with reliable quality.
The machines and systems are converted to European standards before delivery (CE Declaration of Conformity and Machinery Directive 2006/42/EC and EMC Directive 2014/30/EC). Often, a technical upgrade is also carried out, e.g. with European components, which makes subsequent procurement much easier. Customer-specific adaptations are realised as far as possible.
As a manufacturer and sales partner, CMC Maschinenbau guarantees on-site service and a 2-year warranty. Special emphasis is placed on a good price / performance ratio.
CMC Maschinenbau GmbH has been a member of the cmc Group since 2011 and has over 25 years of experience in the field of mechanical engineering.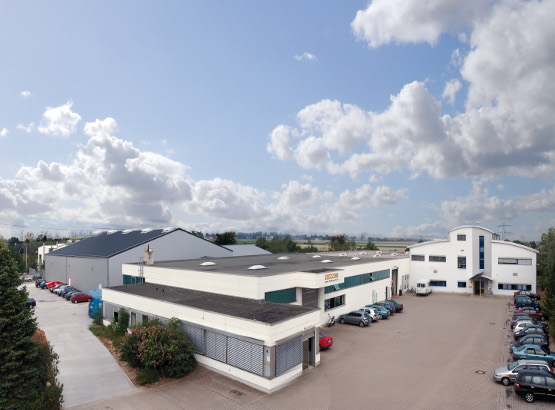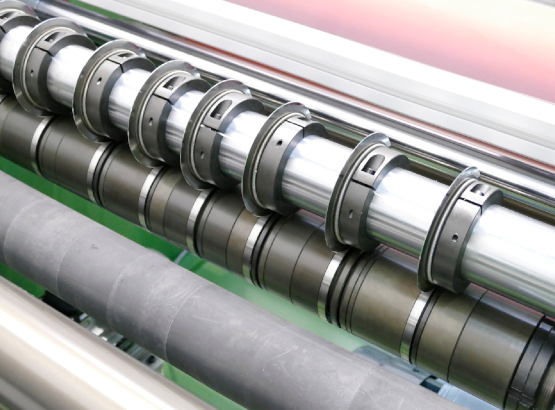 Why CMC Maschinenbau?
CMC Maschinenbau offers rotary die-cutting solutions, innovative slitting machines, inspection rewinders, digital label converters and turret winders for the print finishing and other web converting industries.
We don't build you your own machine - but we are happy to adapt it to your needs. So that you get the maximum possible benefit from it.

We don't sell a "Porsche" - but you will also get there with our machines. The machine must fit the task. So that your products become a "Porsche" for your customers!

We don't want to win any beauty prizes, but we want to perform your tasks as precisely as necessary. That's why our machines and systems are purpose-built.

Whether you are a start-up, a research department or a long-established company looking to expand your range, we have the right machine for everyone.

With machines from CMC Maschinenbau you minimise your investment with maximum benefit. In many cases, the payback period is shorter than the depreciation period.
Expertise - Solid technology - Service

At the beginning of every purchase decision there is a need for information. Which machine is particularly suitable for my planned application?
With over 25 years of experience, we at CMC Maschinenbau can help in most cases with advice and assistance in selecting the right machine - because competence grows from experience and the application of this experience.
CMC Maschinenbau GmbH does not manufacture any of the machines and equipment offered itself. We buy this equipment from large, well-known Asian manufacturers. We have been working with many of them for a very long time and know their quality.
Based on the robust mechanical design, we add the equipment required by the Machinery Directive, EMC requirements and occupational health and safety at our headquarters in Frankenthal. Partially, particularly stressed components such as shaft bearings are replaced by higher-quality ones and the electronics undergo an upgrade. We use common and long-term available products for this, so that even in case of repair, these can still be procured years later. The final acceptance of the machine is also carried out on site by means of a test run, which you can attend as a customer.
You will receive cutting, printing or punching machines from CMC Maschinenbau that comply with the current European standards. They include all necessary safety equipment and conversion to the European supply network as well as metric, standardised connections.
In addition, we offer on-site installation for the units and systems we sell, as well as the option of concluding a service contract for maintenance and repair - so that you, as the operator of the machines, have the highest possible availability.
CMC Maschinenbau - Plant engineering for small and medium quantities with prices for the machines and plants that allow a quick amortisation. Not cheap but good value!
Long-standing, reliable suppliers
CE Declaration of Conformity
Compliance with the Machinery Directive
Compliance with the EMC Directive
Customised additions possible
Trial operation for acceptance at headquarters
Accessories, spare parts, peripheral equipment
Quality according to plan

We are aware that some customers have already had bad experiences with Asian cutting and punching machines. That is why we pay attention to the highest quality standards when selecting our suppliers and in our work. We like to use the very robust mechanical construction of the machines. We complement this relatively simple and thus maintenance-friendly technology with a modern electronic control system, powerful drives and user-friendly operating concepts.
For every punching or cutting machine that leaves CMC Maschinenbau, there is a comprehensive acceptance report with a German (English on request) circuit diagram and documentation on the installed safety technology.
We do all this to ensure that machines from CMC Maschinenbau make a good impression - on you and your customers!

What speaks for machines from CMC Maschinenbau?

Very wide range of different machines and systems for every requirement

Machines from CMC Maschinenbau are very favourable in an industry comparison

Designed for ease of use and quick learning; flexible staff deployment

Fast availability of accessories and many spare parts due to corresponding warehouse

Machines are so inexpensive that they are often worthwhile even for small batch sizes.

Fulfils all legal and standard requirements of the EU

(machines can be set up without any risk for the operator)

Relieving the main production facilities of unprofitable, smaller orders

More favourable sales prices possible due to lower machine hourly rates

Employees enjoy working on the machines thanks to the well thought-out, simple operating concept
Several machines can be operated by one employee due to the easy handling.

Machines can be pre-equipped for specific, recurring jobs.

The machines are easy to maintain, but we recommend that you take out a maintenance contract.

Many machines can be viewed on site in Frankenthal.

Use of high-quality components for important functions, e.g. PLC, drive, etc.

Formalised procedures with checklists and acceptance protocols ensure high machine quality

German documentation, German operating instructions, German labelling (other languages on request).
Whatever you produce - CMC Maschinenbau probably has the offer with the maximum economic efficiency at the highest precision for you.

At a time when products are becoming more and more customised through individualisation, many large systems are not sufficiently utilised. With our EASYline and PROFIline series format or reel slitting machines, you can avoid under-utilisation, which makes many customer orders uneconomical. Buy the right machine size for your orders - we will advise you!
Our experienced technicians will help you select the machines and make the best use of them. We guide you from the initial contact to commissioning and ensure smooth operation afterwards through professional maintenance.

Supply of operating resources