Professional digital cutting plotters for demanding tasks - expand your business!

Flatbed cutters from CMC Maschinenbau are the ideal complement to existing machinery. Due to their flexibility, they also enable the acceptance of smaller orders that could only be produced uneconomically on large punching systems.
From individual display packaging for a short-term sales campaign to seals made of rubber, felt or silicone to the cutting of leather and upholstery fabrics in the furniture industry, there are only a few limits to the possible applications. It is also ideal for the production of prototypes during product development or for trial orders. Examples include the development of vibration-proof packaging made of cardboard or a technical die-cut part made of a multi-laminate. If, when testing the part, it is found that there is a need for rework, the CAD-based design can be adapted within a very short time and the new electronic data converted into a finished die-cut part. With iEcho cutting plotters, there are considerably fewer limits to your creativity in the development process, because you don't need a specially made tool for every change.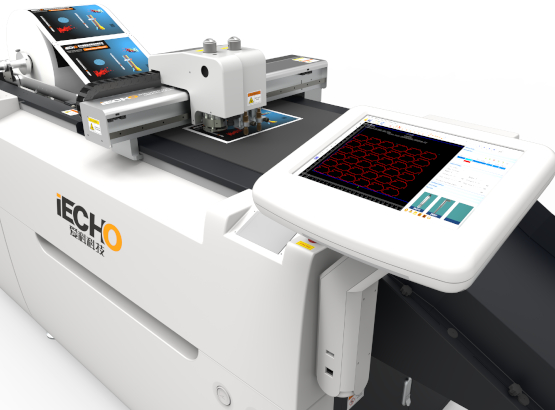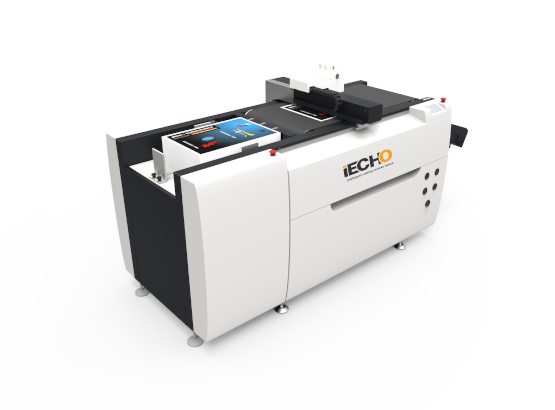 Max. Cutting area L x B: 750 mm x 530 mm

High precision base frame

Work table: perforated aluminum plate

Electric motor

High precision guide rails

Control system

Compressor

Preis: 18.500,00 EUR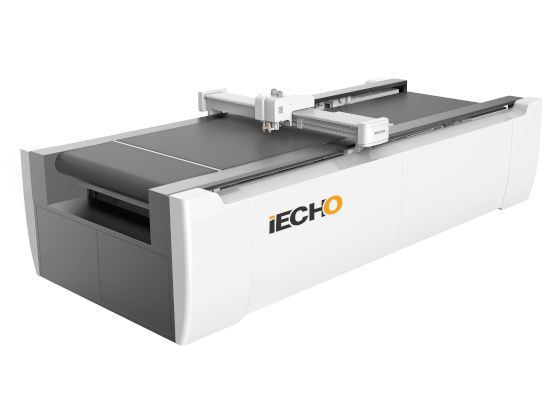 Max. Cutting area L x B: 1200 mm x 900 mm

Drag knives

Oscillating tool

Creasing tool

Perforating tool

Cutting system for roll material

Automatic sheet feeding

Preis: 28.800,00 EUR
These are the advantages you can expect from a cutting plotter: