Core Cutting Machine
RCC-1500-3000
EASYline RCC-1500-3000 is apractical compact machine, efficient and cost effectiv.
It produces an accurate, clean, quality cut with quick and easy change-over for multiple core diameters and wall thickness.

The EASYline RCC-1500-3000 is very easy to operate. After sliding the parent core onto the mandrel the operator sets the end-stop, which determines the width of core cuts. The operator then presses the start button, lowers the knife using the handle and cuts the core.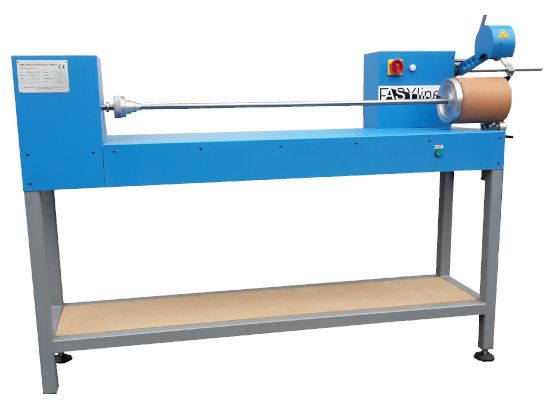 Standard Features for Core Cutting Machine RCC-1500-3000
Standard Features
Maximum conre length up to 1500mm

Cores Size from 25 up to 152 mm (1 to 6 inch) 25,4/40/50/76 mm

Maximum wall thickness 15 mm

Dual-hand control for operator safety

CE conformity certificated
Benefits
Low maintenance

Simple to set up and operate

Quick and simple core diameter change

Burr-free cuts

Core length and core sizes customized according to customer needs