Rewinding and Cutting machine
PROFIlinePlus US-320QC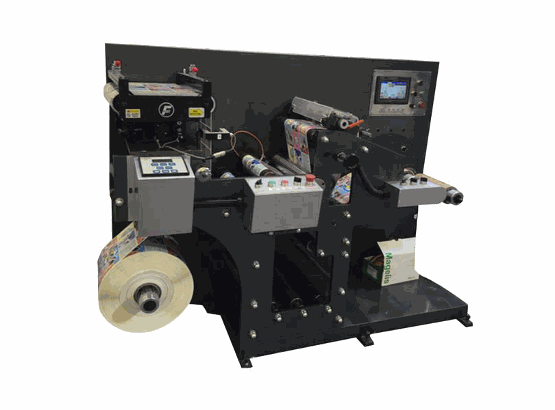 Characteristics:
The FQ-320B automatic slitting machine is the auxiliary product of the automatic die cutting machine. This machine is suitable for slitting narrow pieces of paper with turret rewinder for small reels. It has meter counter and number counter. The unwinding is controlled by web guiding, the structure of the complete machine is compact, fast, with high efficiency, operate the characteristic simply, operate steadily.
Standard configurations
a) With 1pc 3'' unwinding shaft, auto inflation air shaft.
b) With 2pcs 40mm rewinding shafts, auto inflation air shaft.
c) With meter/number counter.
d) With two photoelectric eyes
e) With 6 sets rotary knives.
f) With one 25N.Mmagnetic brake, one 25N.M magnetic clutch.
g) Machine has blower fan to blow away the trimmed sides.
Main technical parameter
Slitting speed 300m/min
Max. Web width 320mm
Max. Unwinding diameter 600mm
Max. Rewinding diameter for big roll 600mm
Max. Rewinding diameter for small roll 200mm
Dimensions 1100*900*1300mm
Main motor 1.5KW
Voltage 220V, Single phase
Min. Cutting width 15mm
Machine weight About 400kg